MOUNT CARMEL -- Kaleb Applebey is staying home.
The hard throwing Mount Carmel right-hander had generated considerable buzz this summer and attracted significant interest nationally, drawing looks from a host of high major Division I schools.
While the spring baseball season's cancellation was incredibly disappointing, Applebey made the most of the cancellation and continued to refine his craft. His soaring interest is a tale of a potential benefit of COVID-19 cancellations.
Baseball wasn't the 6-foot-7 right-hander's only option however. Applebey had accumulated Division I football interest as a quarterback and as a tight end, and was an All-State basketball selection in his junior season, averaging 19.2 points and 12.2 rebounds for the Aces.
But in the end, baseball and the hometown connection proved too good to pass up.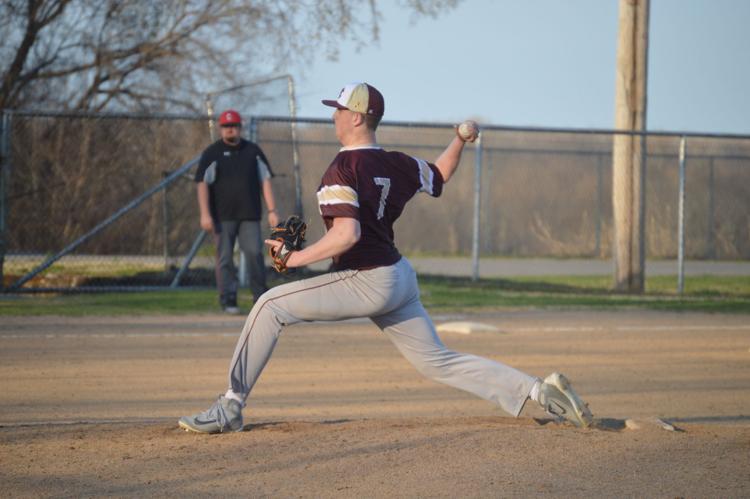 Applebey announced his commitment to Wabash Valley College on Monday night in a tweet, selecting the Warriors over a host of schools in pursuit of his services.
For Wabash Valley, Applebey's commitment is immense. If they can lure him on campus for the 2022 season, his presence would make him arguably the most talented hometown athlete to ever become a Warrior. His growing arsenal as a pitcher would make him a serious option out of the Warriors' rotation.
His growth as an athlete has been nothing short of remarkable. As a sophomore Applebey was seldom used out of the Aces' pen, with a velocity fluttering in the low-mid 80s. 
This summer Applebey's played for the Nitro 2021 Gold and has dominated, and his velocity has skyrocketed into the low-mid 90s -- and the belief is it's still rising.
The question becomes if Applebey will ever step foot on campus at Wabash, as he'll likely draw substantial 2021 MLB Draft buzz entering next spring. With a strong senior season and a steadily rising velocity, he could have big things in store. 
But with his commitment to WVC Head Baseball Coach Rob Fournier's Warriors -- who have a strong track record of sending players to the pros -- he'll have a tremendous option ahead.