MOUNT CARMEL — Protesters took to the streets of Mount Carmel on Saturday night to peacefully protest social injustice.
These protests, which are sweeping the country following the death of Minneapolis native George Floyd, who was knelt on around the neck area by law enforcement before passing at a Minneapolis hospital.
The video depicted Minneapolis police officer Derek Chauvin — who has since been arrested — committing the act. Chauvin is now being charged with murder and manslaughter.
Frustrated by recent events, protesters have expressed their discontent with protests, some of which have turned violent throughout the nation. Much of the frustration has come via the fractured relationship between law enforcement and people of color across the country.
But in Mount Carmel however, Saturday's protest remained peaceful.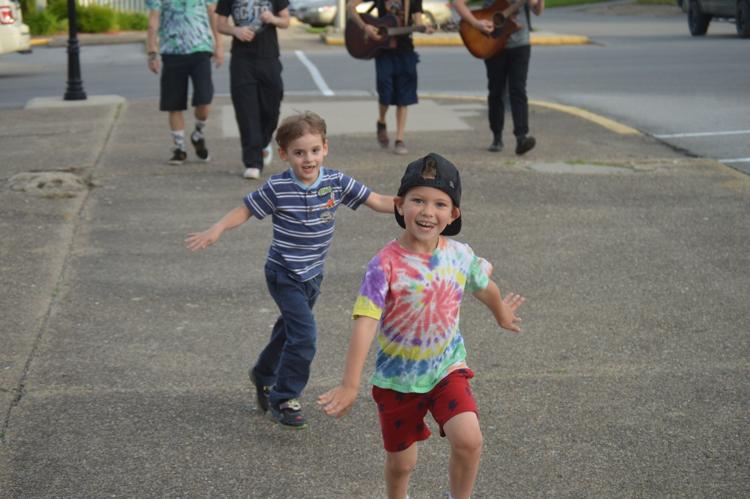 A lone officer could be seen patrolling Market Street as the protesters advanced up the adjacent sidewalk.
A group of just about 20 protesters were playing music and holding uplifting messages such as, "Stop the violence, promote peace."
Protests are expected to continue throughout the weekend, with one reportedly occurring in Evansville on Saturday night as well.