MOUNT CARMEL — Mount Carmel seniors Boyd Holt and Madi Merritt were announced as the 2020 recipients of the annual Rotary Scholarship.
The scholarship is awarded to two graduating Mount Carmel seniors and will cover their textbook expenses for one year.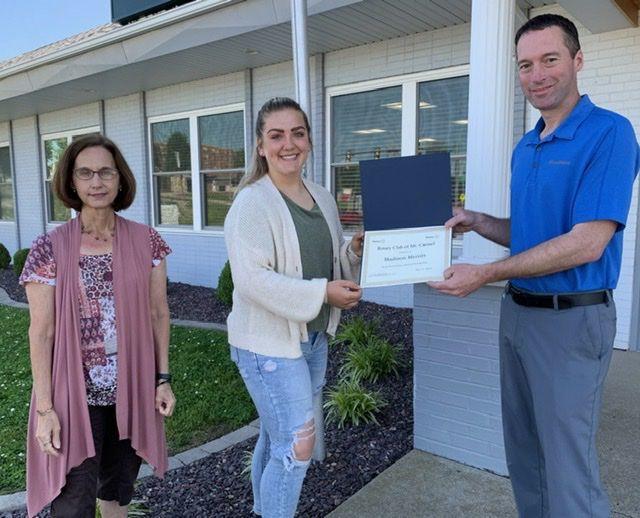 The seniors, whose senior year was ended prematurely and relegated to online due to COVID-19, were given their awards last Friday.
Rotarians Nathan and Toni Brines awarded the pair of seniors with their awards.
Congratulations to both Madi and Boyd, and best of luck in their journeys beyond Mount Carmel!