With the Wabash County Chamber of Commerece having to reconsider its Ag Days format, no one really knew what to expect from the four Mini Ag Days celebrations.
Lesley Hipsher, Executive Director of the Chamber, hoped she'd be pleasantly surprised by the turnout and fundraising through the next month. After Friday night, she probably received a clearer idea of what to expect going forward.
A solid crowd came throughout the night to experience the first Ag Days celebrations, with a handful of food and sweets options, the festival's famous lemon shake ups and live music on hand.
In contrast to the last event held at Merchant's Park, there was considerably more social distancing exemplified, with stands more spaced throughout the block on Market Street adjacent to the park.
A Wabash General Hospital hand washing station on site, volunteers donning personal protective equipment helped further that model and ensure the safety of those in attendance.
Of the food options it appeared the Lady Aces golf team's Chinese booth was the most popular, as it often had a lengthy line.
The band Providence performed throughout the night, offering tunes for the spectators on the lawn and those in their cars surrounding Harris Insurance Pavilion.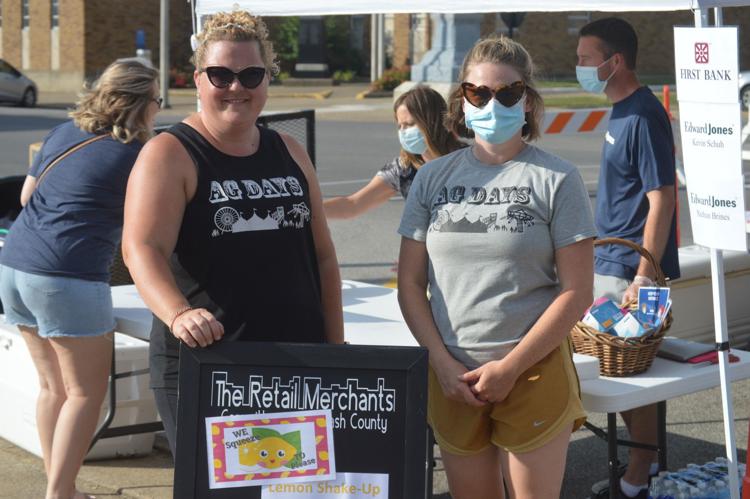 Though one's in the books, there's still three more to come! The next Mini Ag Days event will be on July 10.
It should follow a similar timeline (roughly 5 p.m. start) and running through nearly 10 p.m. Food trucks will be plentiful and Perry Case will be performing on the Harris Insurance Pavilion stage.