For high school seniors, prom is a celebration unlike any other.
It marks the end of your high school days, one last hoorah with your friends, significant other and/or loved ones.
Ask anyone, they likely cherish some form of memory from their Senior Prom. After it, everything seems to change in your life. Friends depart to attend college and aspire toward their dreams, others move away, others jump right into the workforce.
For the Class of 2020, they were unable to participate in the passing of the torch, this final celebration to conclude this chapter of their lives and honestly, it's pretty disheartening to see that experience taken away. Yes, it was a step that needed to happen amid such a pandemic, but a sad casualty nonetheless.
Due to this, Mount Carmel — like many others — was unable to hold a traditional prom ceremony this year. That didn't stop the school's prom committee from doing everything in their power to recognize the seniors.
They honored the prom court on Friday in a small picture opportunity and formal celebration.
The court was comprised by Allyson Armstrong, Lexi Ballard, McKenzie Henson,, Evan Acree, Coy Crull, John Harrington, and Jack Marvell.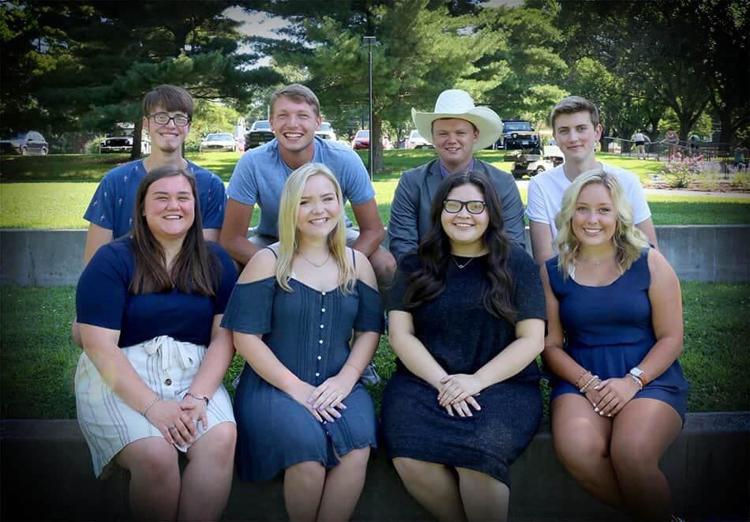 Of the fourth candidates for king, Harrington was selected as crowned as king. For the girls, Ortez was selected from the court and crowned as queen.
2020 has been an especially peculiar year, and while their selections were a nice gesture, they're also bittersweet. A traditional prom would have been the optimal route, but the logistics of such a task because implausible with present restrictions and worsening COVID-19 crisis.
Congratulations to each of these Aces, not just Harrington and Ortiz. While they were unable to attend prom, they'll celebrate their graduation at Riverview Stadium on Saturday at 9:30 a.m.